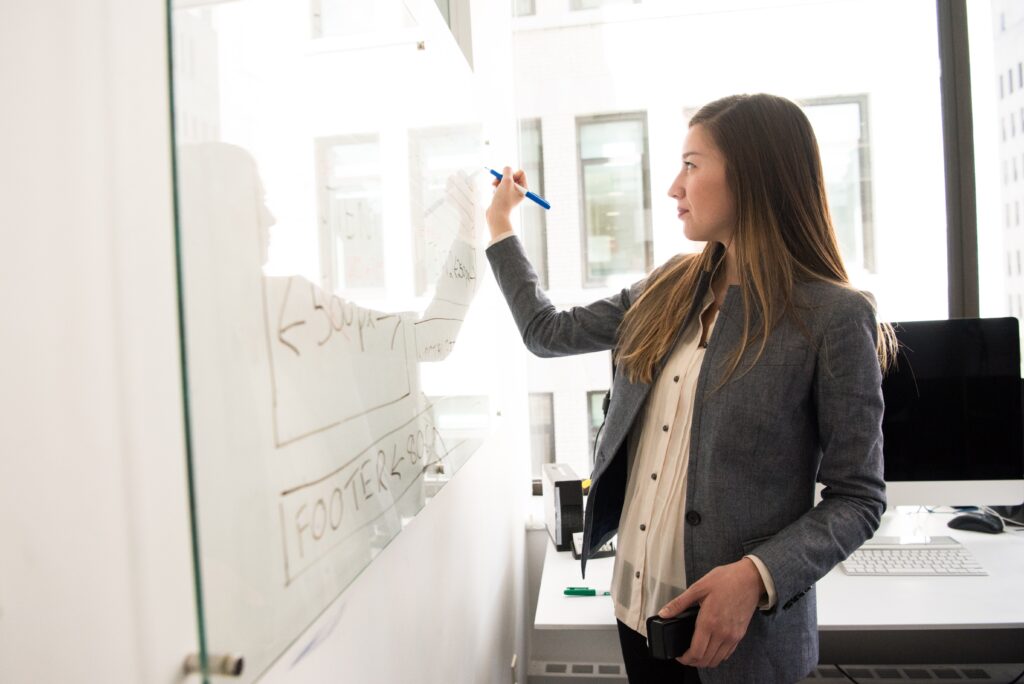 In our last blog post, we discussed best practices for improving course evaluation response rates through instructor buy-in. However, it's imperative that the process is as easy as possible for students. After all, they are the ones completing the evaluations.
When creating a course evaluation plan, institutions should consider the immediacy of the evaluation, incentives or rewards, the communication approach, and the format of the actual survey. Each of these factors has a significant impact on student response rates and can heavily influence the accuracy and usefulness of the evaluation.
SmartEvals' Best Tips to Boost Response Rates:
Make it an easy experience for students: Likely the biggest obstacle in this process is getting students to actively go to their computer or device, sign in, and begin taking their surveys. The best way to overcome this obstacle is to keep students thinking about their course evaluations.
1. Integrate with LMS
Integrate your course survey system with your Learning Management System. Whether it's Blackboard, Canvas, Moodle, or whatever your school is using, that system can help you achieve more completed surveys. Ask your course survey system provider if they integrate seamlessly with your LMS, as this will make things a lot easier.
2. Pop-up reminders
Take advantage of pop-up reminders. Some course survey systems implement a pop-up reminder as soon as a student logs into the LMS. Some systems can even prevent students from proceeding until they've completed their surveys. You may not need to go that far, but some schools have done this with great results. Depending on the LMS your school uses, you might be able to remind students even when they're not signed in.
3. Link LMS with Google/Amazon
Have your LMS send course survey reminders to Google or Amazon devices.
4. Voice Call Reminders
Some course survey providers offer automated voice calling to students who haven't completed their surveys. Obviously, you'll want to make sure to comply with federal, state, and local law, but done correctly, this is a fantastic way to remind students.
5. Text Message Reminders
If possible, set up an automated schedule to text non-responders. This is one of the quickest and most effective ways to get students to complete their surveys, especially when you include a quick sign-on link inside the text message.
6. Utilize QR Codes
Have your instructors hand out scannable QR codes to students. This work perfectly for instructors who prefer handing out physical paper surveys. QR code handouts will get you the same response rates as paper surveys. All you need is a simple design with some instructions and the QR code. Students can then scan and complete their surveys right in class.
7. Posters, Flyers, Banners
Put creative posters and flyers all over your campus common areas. The more eye-catching and engaging to students, the better. While you're at it, you can put a QR code on the poster that takes students right to the sign-on page when scanned. The key is to make both the message and path to their surveys simple and easy.
8. TV/Radio Commercials
Run commercials on your campus TV or radio station. It's helpful to have several different commercials to discuss a variety of topics. Think of something very corny, perhaps even a little bit annoying, that will get stuck in your students' heads.
9. Giveaway Events
Create giveaway events on campus to promote surveys. Students can also be motivated by prizes, but schools may not wish to do this because instructors feel that students are only motivated on receiving the prize as opposed to giving helpful feedback. The best solution is to select a charity and inform students you will donate to that charity when they achieve receive a certain response rate.
10. User-Friendly/Accessible
You want to make sure your surveys are user-friendly and accessible to every student on campus. Not only does this mean designing your survey interface to work on all platforms, such as desktop or mobile devices, it also means making survey completion easy for the visually and hearing impaired. Design your system to utilize assistive technologies such as screen readers and following Section 508 standards for web accessibility.
11. Design & Development
Make sure your survey interface follows best practices when it comes to design and development. It's not about being fancy and elaborate. You don't want users to get frustrated by the little things like having trouble navigating to the correct page, selections not working, unclear instructions, etc. Just keep it simple.
12. Show To-Do List
Once signed in, show students a to-do list of their non-completed surveys. This will give them a clear and defined goal. Provide them an option to save their progress if they have to sign off mid-survey. If you keep students aware of their progress and goals, they'll be more likely to finish what they've started.
13. Reduce Number of Questions
Fight survey fatigue by reducing the number of questions students are required to answer. The best trick is to use a survey system that eliminates commonly asked questions by using student data that is already uploaded, such as gender or demographic information. If you can get each survey to be about 20-35 questions, your students will have them completed in no time.
14. Extra Credit
Give an extra point for completed evaluations. This is the best incentive for students who have completed their surveys. This should be set up in your LMS if possible, and for some students, an extra point can make a big difference.
15. Show Previous Feedback
At the beginning of the semester, tell students how previous evaluations have helped improve the course. This is an easy way to entice students to complete evaluations because it shows that you take them seriously. When students see the connection that their feedback matters, they'll be more likely to provide it.