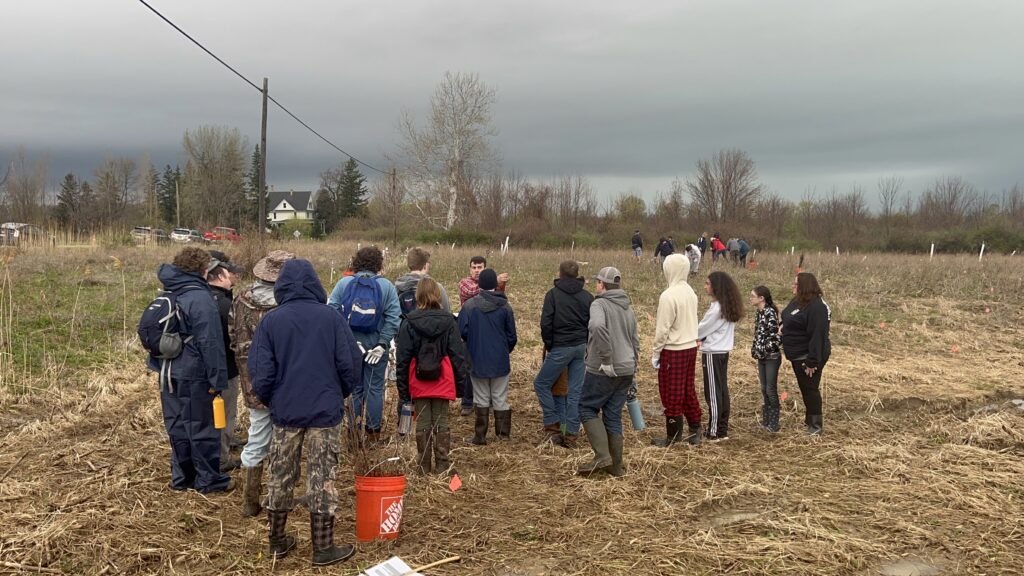 It may have been rainy, muddy and windy, yet despite the not-so-ideal weather, SmartEvals, with the assistance of about 45 volunteers, successfully planted 1,800 trees this spring as part of its commitment to help the environment.
At SmartEvals, it is our mission to create environments that empower and educate. This is not only with our college and university course evaluation software and with our clients. Owner Larry Piegza has dedicated time and efforts into ensuring the company assists the community in environmental efforts.
The first weekend of planting, we had numerous volunteers ranging from age 6 and up, but as the rain became heavier and the wind picked up, we had to call it a day earlier than planned. Some eager volunteers offered to come the following day to continue the planting, which we did.
That following weekend, we had another wave of volunteers, on a day where it was cool but much drier. We were elated to see some repeat volunteers both Saturday and Sunday, as it's great to see familiar faces helping out in the community.
We finished the planting the first weekend in May, and everything is now in the ground – until next year. Please check your emails or visit 1000treeclub.com to learn how you can assist us in our efforts in 2024.
A former Eagle Scout and member of the National Wildlife Federation's President's Council, is confident there are hundreds of people in Western New York willing and eager to assist in combating climate change.
The goal is to reforest 32 acres of land in Ripley, NY. Last year, with the assistance of the Department of Environmental Conservation, the Chautauqua Conservancy and the National Wildlife Federation, 1,200 trees were purchased and planted by volunteers in WNY.
Chautauqua County Master Gardener Carey Casillo-Young said, "Planting trees is a passion to me because we are fighting to create a sustainable ecosystem for future generations."
To date, more than 130,000 acres of land has been adopted by SmartEvals LLC.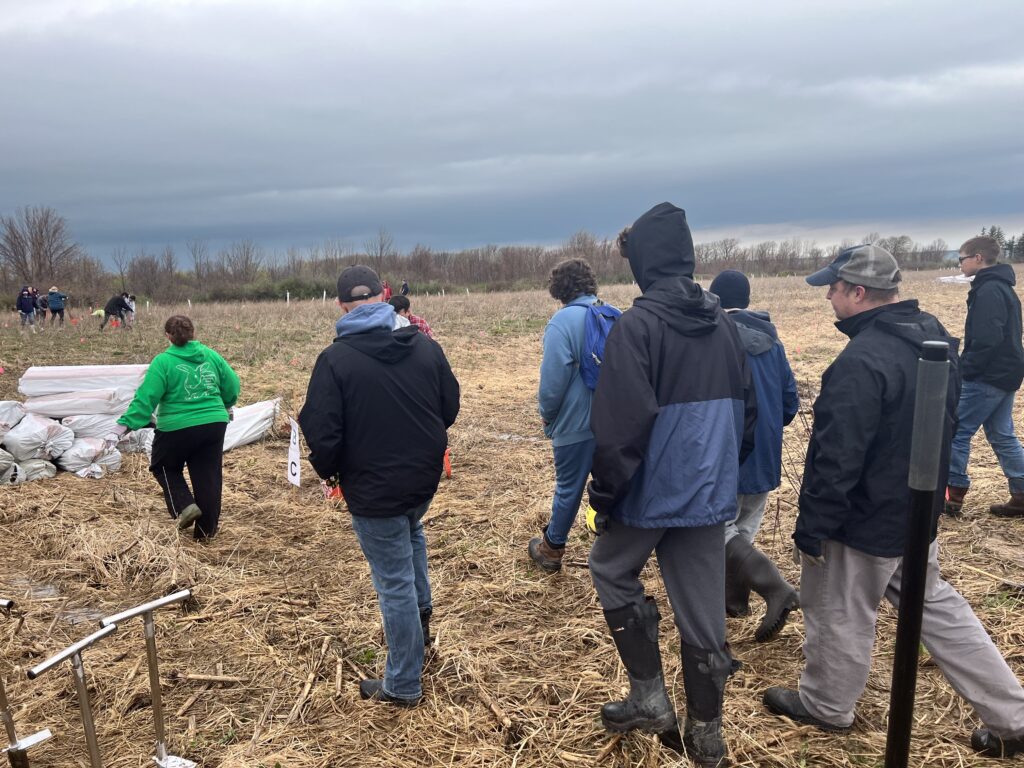 SmartEvals is a key contributor in converting an additional 19,800 to their already 100,200 acres of land as part of the National Wildlife Federation's Adopt A Wildlife Acre effort, securing an even larger habitat for wildlife. Established in 2002, the program aids in negotiations between Federal Land Managers and ranchers to retire livestock grazing allotments on public lands. Ranchers receive compensation for waiving their grazing permits allowing land managers to permanently retire the allotments— a win-win for everyone involved.
The program also ensures a long-term future for traditional western livestock ranching by shifting grazing practices to landscapes where it is more compatible; giving wildlife such as Gray Wolves, Chinook Salmon, Wild Bison, Bighorn Sheep, Grizzly Bears and other at risk wildlife, an opportunity to thrive in a conflict-free habitat.
As a tech company, SmartEvals' success has always been predicated on forward thinking innovation. In 2016, 800 sq feet solar panels were installed on the companies headquarter building to produce 100% of the average energy consumed. SmartEvals' green projects have created a culture that values the environment and seeks to make a difference through teamwork, by both effecting change directly and creating awareness for environmental issues.
Locally, we've also taken steps to conserve area wildlife and beautify our community by converting a 500 sq ft section of our asphalt lot to a wildflower garden, providing habitat and a food source for endangered bees. Just as we are driven by our ability to make an impact in higher education, we understand our responsibility to inspire positive change in the broader global community as well.
The goal for the land in Ripley is ultimately to have this forest certified as a wildlife habitat by the National Wildlife Federation.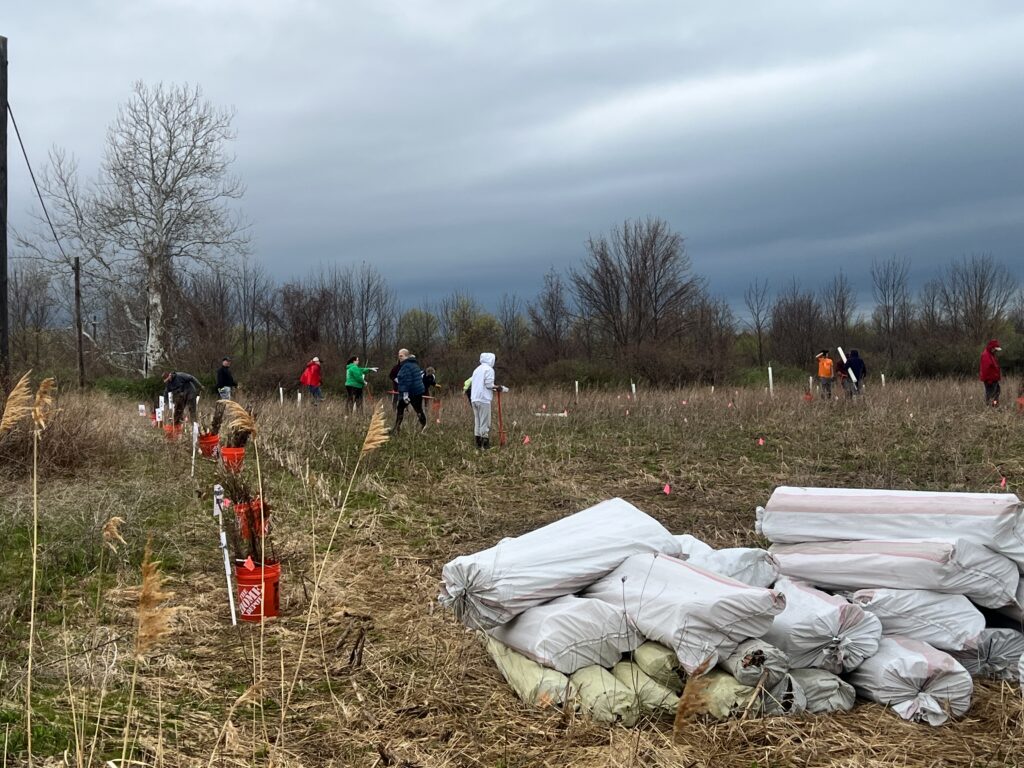 Why do we want to plant as many trees as possible, you ask?
Walk outside and what do you see? Trees, trees, trees.
They're everywhere – in your neighborhood, in parks and in dense forests. So why are people worried about trees becoming scarce? It's because billions of trees are cut down each year, with countless others lost to infestation. Sadly, it's come to the point where almost one-third of the world's tree species are at risk of extinction.
This is a huge problem. And the harsh reality is that we have a limited number of years to slow down global warming before our world becomes a place where children can no longer flourish. Imagine, for example, a child who only knows the beauty and wonder of coral reefs from photographs because these underwater ecosystems have been destroyed and can no longer be seen up-close and in person.
The damage done by global warming is evident far and wide, with ripple effects ranging from health risks and loss of species to extreme droughts and storms and even higher food prices.
But it's not too late.
Working together, we can help to ensure a better planet now and down the road for many generations to enjoy.
This is why we love trees. Not only do they help to keep the air we breathe cleaner and, thus, healthier, but they greatly contribute to our quality of life.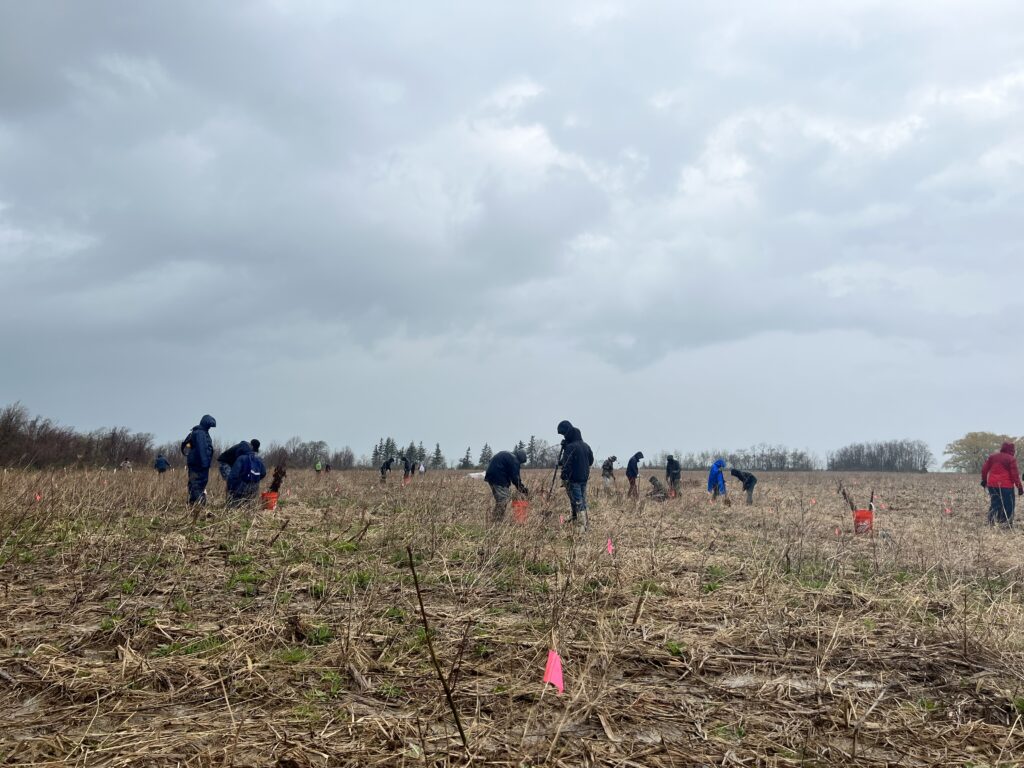 Did you know that trees of all species absorb carbon dioxide, a greenhouse gas that traps radiation and prevents the Earth from cooling? The more trees that are planted, the more they will consume this pollutant and help to reverse its effect. According to The Nature Conservancy, trees also store and filter more than half of the water supply in the United States.
Trees help the environment on a global scale but they also are good for our own small communities. Studies show that trees in urban areas can boost people's mental health while providing shade to reduce cooling and energy costs. The benefits are real.
It is undeniable that trees have become increasingly important in the fight against climate change. This is why our mission is to plant as many trees as possible.
Visit 1000TreeClub.com for further information and click here to join our effort next year.